I first started seeing ear cuffs on the runway, from Dries Van Noten to Katie Gallagher.
And then I started seeing celebrities, such as Alicia Keys wearing them as well! I believe that Alicia is wearing a diamond embellished one by Repossi.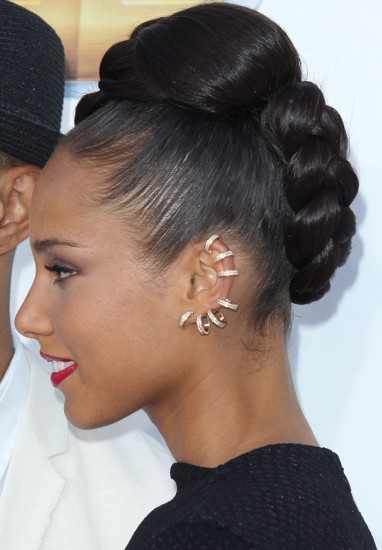 Upon further research, I've learned that there are ear cuffs and ear wraps, and many use the terms interchangeably. Some don't require you to have any piercings at all, such as this one by Pamela Love. (In this photo the ear cuff is worn in combination with a stud earring.)
D'Alatrou makes a variety of ear cuffs and wraps. This one is quite lovely, and again, it doesn't require any piercings.
Ryan Storer has a very embellished version — check it out!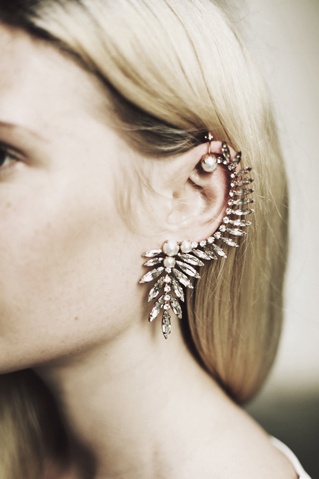 Other varieties of ear cuffs do require that you have some piercings. For example, this Hello Kitty piece has a chain that connects your basic ear piercing to a cartilage piercing further up your ear. Not quite my cup of tea, but I know there are zillions of Hello Kitty lovers out there!
While I'm not sold on this whole trend, I can certainly appreciate the creativity of others. And if I were to try it out, I'd probably go for something uber-simple, like this woman did.
So what about you? Is this a jewelry trend that you're going to embrace? I'd love to hear your opinions!