What's better than a gracious, handsome Italian gentleman with a twinkle in his eye? One that designs incredible jewelry! That exactly describes Sergio Antonini, the designer of the venerable Milan jewelry line, Antonini. I had the distinct pleasure of meeting Sergio at the Couture show, and he gave me a tour of his lovely line.
Founded by his grandfather in 1919, where he started in dealing loose stones, the line has steadily grown. Sergio, an architect by trade, took over in 1989. It's clear that his training in architecture and his love for the islands in southern Italy were instrumental in his
Vulcano
collection. I was quick to try on a this diamond ring. Fabulous, right?!
They comes in
three different sizes
.
The finish on these pieces is very unique. It's made from gold over rhodium; it's carved under heat, so that the black shows through. You can really visualize the flow of lava in each and every item. I tried on one of the cuff bracelets.
Another cuff I was wild about is from his
Aurea
 collection, inspired by the Latin word for gold. Its sinuous, organic shape was so comfortable to wear. And who can resist the sparkle of the pave diamonds?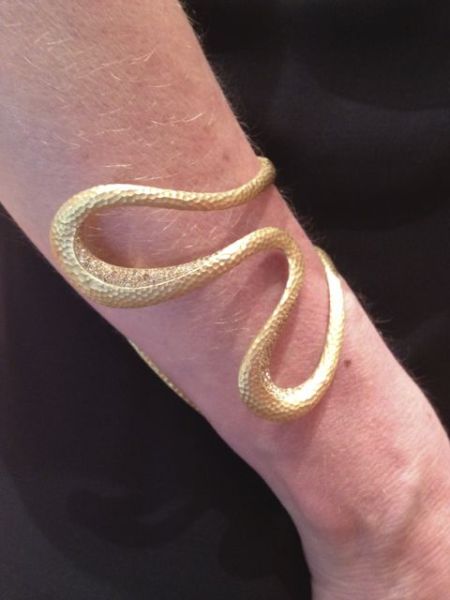 It's also made in
white gold with diamonds
.
I really admired the
Anniversary collection
, celebrating 90 years of jewelry design. The finish on the hammered rose gold was especially intriguing, as it wasn't quite brushed, yet it had a soft glow.
Antonini also has some exquisite pieces using precious colored stones as well. Take a look as these.
The curves, the sensuality, and the sparkle of this line are wonderful. If you'd like a closer look, then click
here
to find a retail location near you.