In my next lifetime, I'm going to be an interior designer — I'm obsessed with creating the perfect home environment, and I pour over all the decor magazines each month. I was so intrigued with Moen's ad campaign that featured statement necklaces made from the parts of their new faucet collection. (In fact, I saw the ad in a magazine while on a plane to the jewelry shows in Las Vegas.)
Who would have known, but just a couple days later while walking through the aisles of
JCK
, there was the ad! And even better, I was able to meet the talented Seattle-based designer of the necklace in person,
Gina Pankowski!
I thought it was
so
interesting to watch her video about how she came up with the necklace concept.
Gina has a truly distinct look to her collection, which is inspired by "organic architecture," such as the planetary orbits and the human spine. Each hand-fabricated piece is kinetic and moves with the body. Take, for example, her
Lattis Burst necklace
. Gorgeous, right?
I can see how Gina's past as a sculptor influences her work. These
earrings
are truly small sculptures for your ears.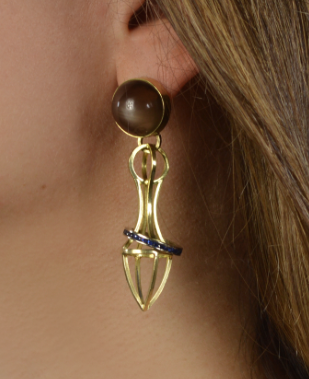 Even her variation on a stud earring goes beyond the norm…in a very good way!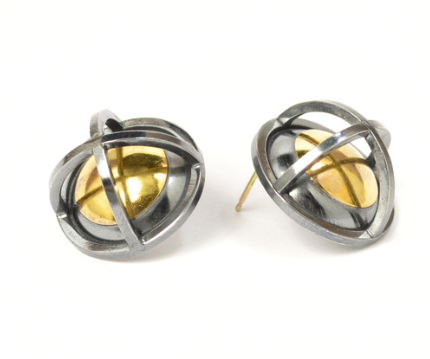 The construction of this
bracelet
is so unique, that it doesn't even need a clasp. (Plus, you know I'm a softie for mixed metals!)
Gina takes the ordinary hoop earring to a new level, with her
Vertebrae
hoops.
Along with the 100% recycled metals she uses, Gina also incorporates color in some of her pieces, as shown in this
rose quartz ring
. I adore the setting — so unique!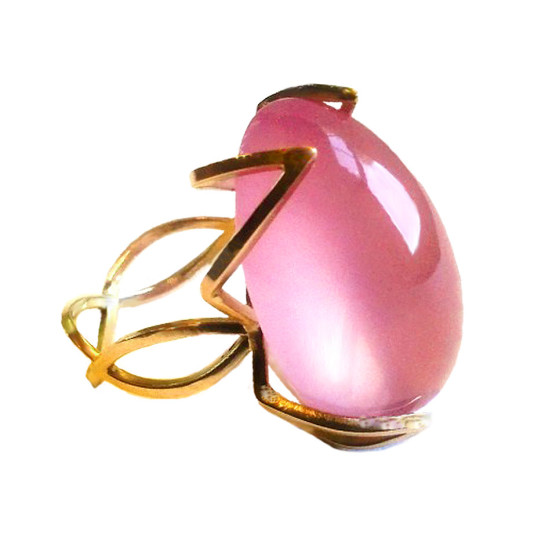 In addition to her online shop, you can also see her line in person at various shops in the United States — click
here
for a list. Enjoy!