Happy Valentine's Day to my lovely readers!! I'd like to thank you for following my blog, and I hope that you're getting a lot out of it. I know I have a blast writing about all things jewelry, and I just love hearing your opinions and comments.
I'm not sure if you're aware, but Jewelry Fashion Tips has a strong (and growing) presence in the land of Facebook and Pinterest. While I'm posting a couple times a week on my actual blog, there's a whole other jewelry world going on out there in the land of my social media.
First of all, if you're not a fan already, I highly encourage you to "like" my Facebook page. While I do have links to my blog posts, I also post something almost daily that is sure to tickle your jewelry box.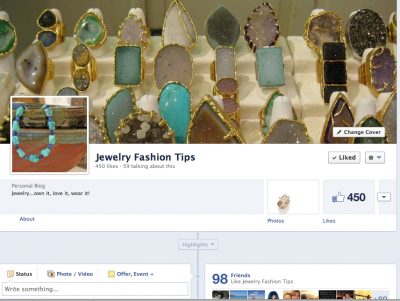 Some days it might be a humorous jewelry-related quote…
And other days it might be about an upcoming trunk show or a special sale going on with some fabulous jewelry line…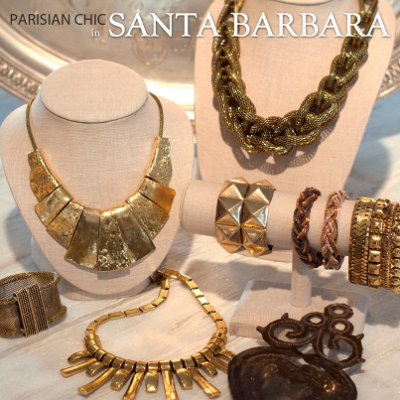 My Facebook page is definitely where you can stay current, and you wouldn't want to miss out on anything, would you?!
Pinterest has also become an amazing platform for me to spread the jewelry love! With boards on everything from "my jewelry lust list" to "stacked bracelets," this site is a source of real inspiration. I invite you to follow me, and also share your boards with me!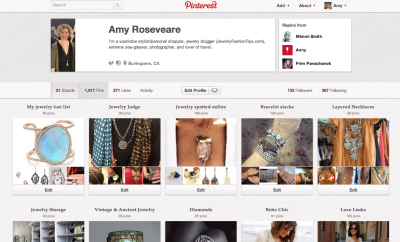 I see more jewelry on Pinterest than I ever could in person, even if I shopped all day! I regularly pin new photos to my boards, so there's always something new to look at. Check out this necklace I recently came across!
The organic beauty of this stunning ring just made my heart sing.
If you're reading this on an RSS feed, you may not see the buttons linking you to these pages, so feel free to click the links in the actual post to get you there. For those of you reading this post on my actual blog, you can also use the little Facebook and Pinterest buttons to the right of this article. I hope to see you online, and my next post will be back to regular programming. 🙂