I, like many of you reading this post, am a HUGE fan of the British series, Downton Abbey. In fact, I've got Jan 5, 2014 on my calendar for the premiere of season 4 here in the States! The series starts towards the end of Edwardian England in 1912, and the third season ended around 1920. Aside from the perfectly cast actors and the compelling story lines, I eagerly await each episode to see what the characters are wearing. (Kudos to the costume designer!)
Imagine my surprise when I spotted this display while shopping in Macy's over the weekend.
I took a closer look at many of the pieces.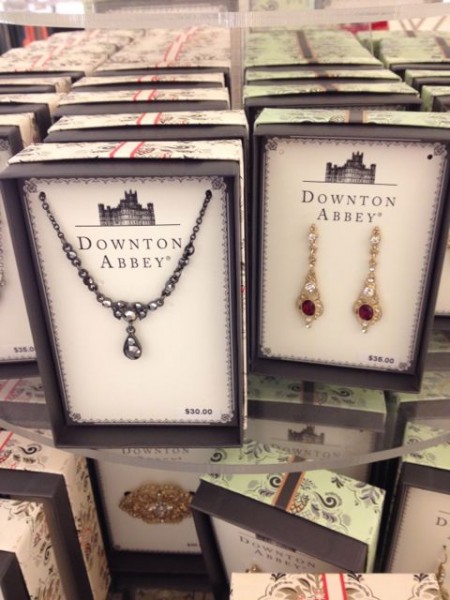 While the line definitely evokes the feel of the era, I really don't see how this collection is going to take off. Granted, if you were dressing as one of the characters for Halloween, then this is ideal. But are people really going to go for it in real life? I'm dubious. Perhaps someone with a romantic personal style may opt for a piece here and there, but I don't see myself or most people I know running out to Macy's to purchase. What's your opinion? Would love to hear from you!