I was perusing online for jewelry boxes for a client, and I was quite impressed with the offerings at West Elm. I've always liked this Brooklyn-based company for both their reasonable prices and their focus on sustainability. I wanted to share some of the items that I thought had some real style, as well as being user-friendly.
Grand lacquer jewelry box
Faux shagreen box
(perfect for just a few key pieces kept on your dresser, and comes in
two colors
)
Cast metal jewelry tree
(comes in
two sizes
)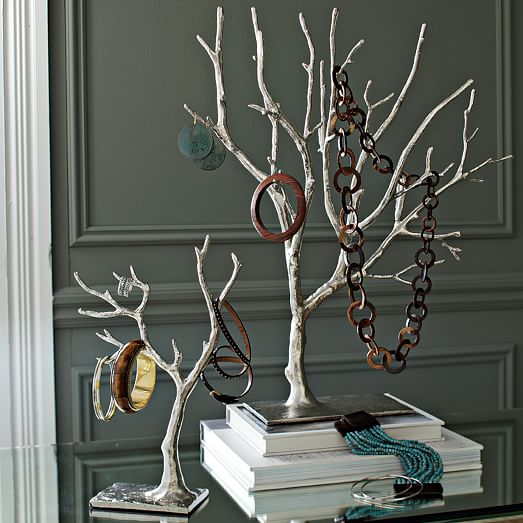 Manzanita wall jewelry branch
What do you think? Would any of these items help in organizing your collection?