I don't know about you, but sometimes I just "click" with people, and I can start chatting with them as if we've known each other for years. This was exactly the case when I stopped by Betty Lin (one of my absolute favorite boutiques in San Francisco) for the Gretchen Ventura jewlery trunk show. No joke, within about 10 minutes we were bonding over health issues from our past and laser hair removal! Gretchen's warm, welcoming personality is the perfect complement to her killer jewlery line. So that you can get to know her and her collection a bit, enjoy this series of questions and answers.
You made the transition from tech to jewelry three years ago. What inspired you to do so?
After a life-altering/threatening illness I gained many insights. One of the strongest was that while I enjoyed and spent my entire professional career in technology (and primarily the use of my left brain),  I considered myself an artist.  I did not wish to leave this lifetime without using the right side of my brain!
Where do you find the inspiration for your designs?
I find myself in the flow when I am creating my work. My belief system is all about balance, or the middle path, and so I am drawn to the mix of luxe and raw, organic and fine. The work lends itself to a sense of timelessness, with the use of old and patina'd materials, as well as the truth of our interconnectedness. Found objects from far away and ancient times allows me, the creator, as well as the wearer, an experience of a soulful connection to all that came before — what is present and the mystery of what is yet to unfold.
What's your current favorite piece or two in your collection?
Much of my work is long, languid and layered (like life), but right now I am loving the choker–raw leather with the elegance of a bit of diamond–or the crocodile cuffs with diamond plates on them. Both signify strength, boldness and whimsy.
What is your goal as a jewelry designer with regards to sharing your work with the world?
I struggled a bit when I started designing and creating jewelry, as I really wish to be purposeful in my work. Then, in a seminal moment, truly understood that bringing beauty is a spiritual pursuit (and one of my favorite kundalini teachers used to call me "bringer of beauty" long before this work). When one wears something soulful and beautiful, it elevates one's experience. When you feel more beautiful and connected to others, you can't help but bring more kindness, care and love into your world.
What do you find are the biggest challenges and joys as a jewlery designer?
The biggest challenge for me is finding the right manner in which to connect my work with those who may resonate with it — the right stores, an online/social presence, the right markets. Secondly, to create pieces which resonate with me, given the components (ancient talismans or beads, or fine gems such as diamonds), which can be purchased at a price point that works in the market.
The joys are being a part of experiencing someone's wonder or happiness as they try on a piece and feel beautiful wearing it!!!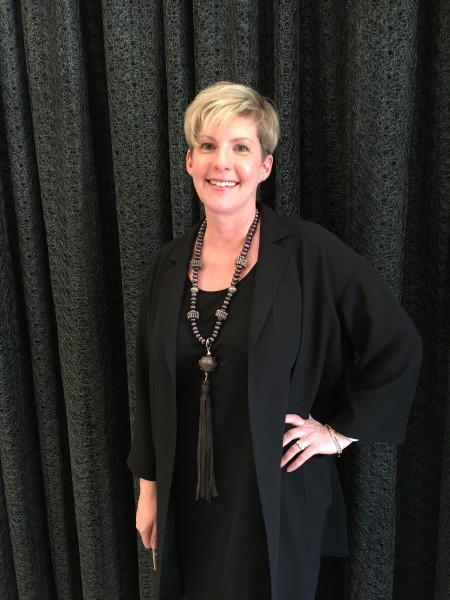 When you're not busy in your studio, how do you spend your free time?
I love to work out, do yoga, try new restaurants, hike, read, travel and see friends!!
For those visiting your town (Minneapolis, MN), what's your favorite:
restaurant: Burch Steak or Café Lurcat
store: Grethen House or D.NOLO
gallery/museum: The Walker or Mia
So wonderful to meet you, Gretchen! I look forward to keeping up with you and seeing how your line keeps growing and evolving.