Stacking bracelets is definitely on-trend, so you will be thrilled to see my latest giveaway…two gorgeous hammered silver cuffs by Rock of Eden. (If you didn't catch my guest blog post on their site a couple weeks ago, click here.) This is a great online jewelry site, which sells both pieces that they design as well as some vintage treasures. It's completely free to enter, so what do you have to lose?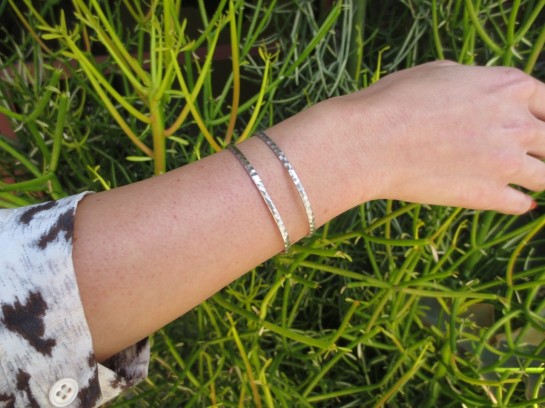 Katy Perry is also a fan of this line — she recently purchased these earrings:
What I love about these cuffs is that they can be stylishly worn on their own or easily stacked with other bracelets.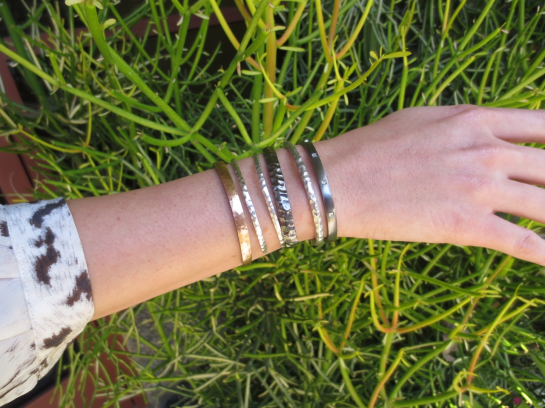 Retailing at $150, these hand-hammered cuffs have a slightly grey rhodium finish for a richer look. They are adjustable to a wide range of wrist sizes, and I'm telling you, I want them in my own jewelry box!!