Katie Decker was a young, beautiful designer that I met at the Couture show in Las Vegas. Only a few years into her business (she started as a sophomore in college!), her line is beautifully designed well beyond her years.
She began doodling jewelry designs in the margins of her textbooks, and the first piece she actually made was a pearl pendant for her mother. Now, her collection includes 18K gold (yellow, white and rose), as well as sterling silver.
Here's a prime example of her intricate design, in her Lotus Cuff.
Her designs really have an "open" feel to them. I adore this Monaco Stack Ring, which could be easily worn in combination with other rings, or just on its own.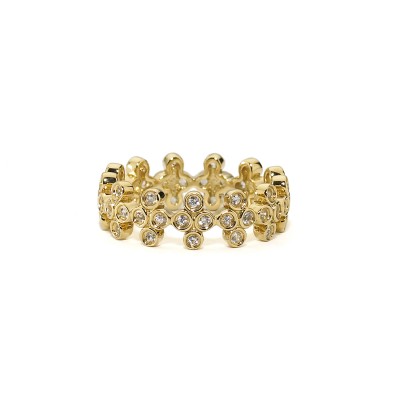 I do have a personal affection for tassels, and apparently she does as well. Here's a lovely version of a tassel earring, done with seed pearls.
Katie also has some great designs for men. I love these sterling Troubadour cufflinks. The mixed metals really add a lot of visual interest.
And for those of you ladies who prefer sterling, look at the organic design of this Branch Cuff.
I think Katie does an exquisite job of combining delicate, feminine design to create statement pieces. I can't wait to see what she's up to next!