Apparently "trunk show season" is now upon us, and there seems to be numerous happenings in the Bay Area each week. This past week, I was psyched to meet Konstantino for the first time, and he was quite a character!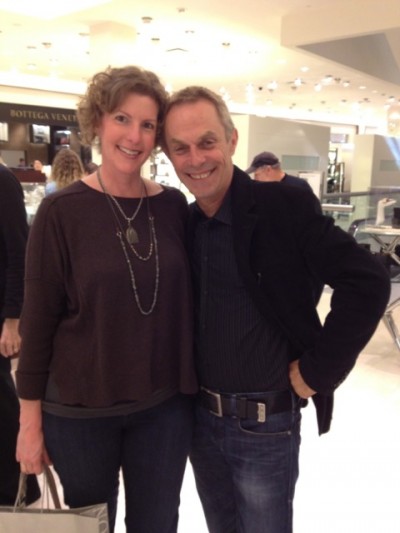 This Greek born and bred designer still stays true to his heritage. His entire line is designed and produced in Greece, under one roof. His goldsmiths are trained by him and work only for him. He doesn't outsource a single thing, even marketing. You have to love that commitment! With about 30 years under his belt now, his sterling silver and 18K gold designs are inspired from everything from "Socrates to Jimmy Hendrix." (his words…no joke) In fact, music has played an integral part in his life and his line. He stated that, "sometimes the walls of my studio are just moving with the music when I design."
Here's a photo I snapped of some of his gorgeous rings.
I was actually blown away by his men's line, and I spoke with quite a few male customers while making their purchases. I love the weight of his chain bracelets, and the uniqueness of his pendants. In fact, I would certainly love some of these, even though they were part of his men's line.
When I asked him what most people don't know about him, his response was, "I just love women." Personally, I don't think that's really a secret. This father of 16 and 19 year-olds was oozing charm to all that were gathered to try on his gorgeous line. And I just adore that he had people of every age admiring his jewelry.
Personally, I'm a fan, and if you are, then go explore the collection! I was at Neiman Marcus in San Francisco for this trunk show. You can also find him at specialty retailers around the globe.