I recently attended the Women's Jewelry Association event "Jewelers by the Bay" which featured 20 fabulous jewelry designers. With their wares artfully displayed in the iconic Shreve's building in Union Square, I was definitely in jewelry heaven. Elyria Jewels caught my eye right off the bat. I was so happy to speak with Elisa Browsh, the designer.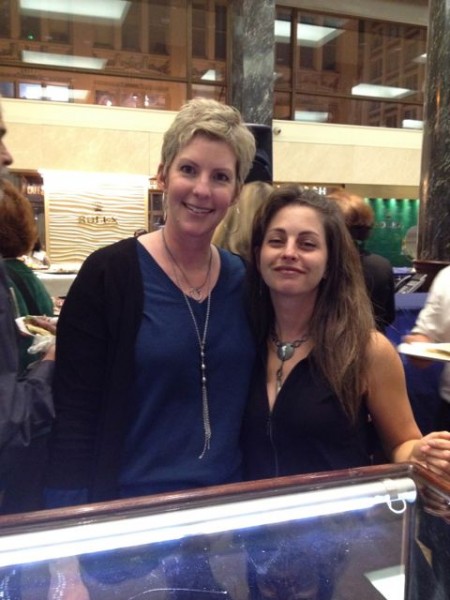 This formerly SF-based company (now in Boulder, CO) was founded in 1996. Each piece of the collection is hand-made in the USA, and it has a very distinct voice. The line, "balances industrial chic with a luxurious bohemian aesthetic." Case in point, this necklace, with blackened metals, diamonds and moonstones.
I was very drawn to this necklace, featuring a large disc pendant with black diamond slices. It's a stellar mix of primitive and modern, fine jewelry.
And take a look at this necklace, with a rough aquamarine set in sterling silver chains.
When I tried on this emerald-cut moonstone and diamond ring, I must admit that I had to lift my jaw up off the floor. To-die-for!!!
In fact, she also makes some amazing stacking rings.
Rumor has it that some of her pieces may be available near Union Square soon — I'm keeping my eye out!