Over the weekend, I had had the opportunity to attend West Coast Craft for the first time, held at Ft. Mason in San Francisco. According to their website the fair is, "…a craft and design show featuring carefully selected designers, artists, and crafts people inspired by the mood and aesthetics of the West Coast lifestyle. Cool but sunny, laid-back yet innovative, they represent the best of West Coast craft."
The booths ranged from hand-carved spoons to eco-friendly clothing to jewelry(!) to surfboards and more. I was most definitely surrounded by the craftiest hipsters of the Bay Area. Was I hip enough to be here?! Not so sure…
Though when I spy a jewelry booth, there's nothing else in my mind except seeing the line. The first one I encountered was Gabriela Artigas, who I've been following on Instagram for quite some time. It's always fun to see things in person that you've only seen in a little photo on your phone. Her designs are clean, current, and edgy.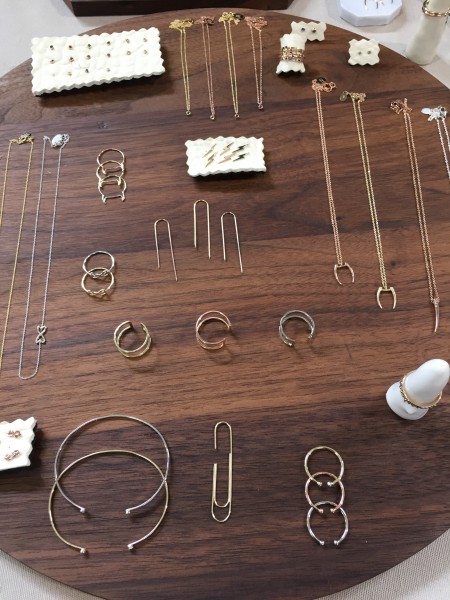 Strolling along the first row, I was also loving the necklaces with horsehair tassels by
Faye Kendall
.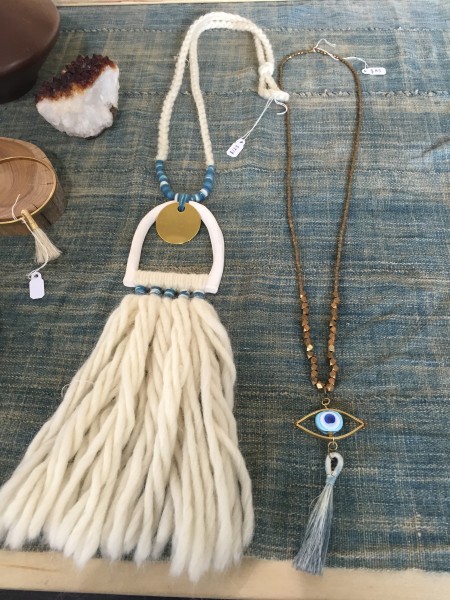 I had to stop and try on these brass, quartz, and crushed pyrite cuffs by
Dea Dia
.
Meeting
Corey Egan
in person was definitely a highlight of the show, as I've been following her online for quite some time.
I was also completely in love with the hair pins by her neighbor,
Kirsten Muenster
.
There were so many talented artists displaying their wares. After two laps around the show, I decided I had to go home with this set of stacking bowls by Portland artist,
Relm Studios
. It's been quite a while since I've added any decor to my little apartment, and I smile when looking at them.
If you want to check out this fair, it's held twice a year in San Francisco, so be sure to check their
website
for show information.