I was at a poolside party in Las Vegas when a beautiful girl walked up to me.
"Is that dress by Figue?"
"Why yes it is — how do you even know it?" (Figue is a tremendous line, but it's sold only online, at its boutique in NYC, and at two seasonal pop-up shops.)
"Well that's the dress I used on my cover model for my latest jewelry campaign!"
Go figure…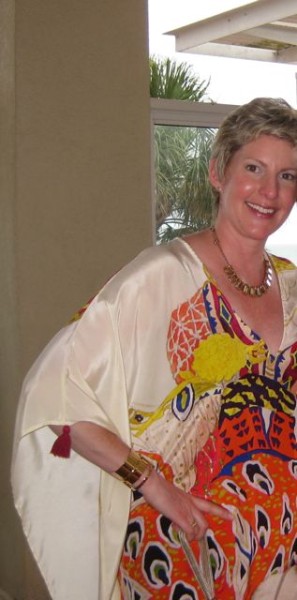 Clearly we have similar tastes, and I was so excited to find out that she, Jessica Hendricks, also founded a jewelry line that is really making a difference in our world. After spending time in South East Asia, she was just devastated by the way so many Cambodian women are being victimized by human trafficking. In addition, the Cambodian culture is still recovering from the country's genocide in the 1970's. So in 2012 she decided to take action, and created The Brave Collection, where all the jewelry is 100% hand-crafted by Cambodian women who come from underprivileged backgrounds. Jessica has used, " ..her passion to use fashion as an avenue for activism, empowering women with job opportunities, spreading awareness, and donating 10% of profits to the fight." Bravo!!
These hand-woven bracelets and necklaces are lovely on their own, or easy to layer with other pieces.
Here's a shot of one of the artisans carving the metal piece for a bracelet.
And the finished product.
'
The latest collection, called the Limitless Collection "..reminds us to draw strength from the bravery within to explore our dreams, without limits. The motif on this bracelet is inspired by the Buddhist flag, representing wisdom and compassion."
Worn and supported by celebrities such as Olivia Wilde and Sara Bareillis, and featured in press from
Lucky Magazine
to
Vogue
to
The Huffington Post
, I'm really excited to discover this line. For more information on this amazing endeavor, please take 3 minutes to watch the video below. (If it's just a black box, then click
here
to watch it online.)
And to just think, that if I hadn't been wearing that particular dress at that particular party, I would have missed the opportunity to meet Jessica and learn about how she's making a difference in the world through jewelry… In addition to having an online shop, you can also click
here
to find other retail locations.