I'm sure it's no surprise that after my pre-Christmas sea glass find of a lifetime (click here if you missed the excitement!), that I've spent a bit of time looking at sea glass jewelry online. There are so many talented artists, but one I came across, Delphine Nardin from Paris, really takes it to a whole new level by incorporating diamonds in her designs. I've never seen the two combined, and I think the result is fantastic!
Love these rings, with their delicate bezel-set diamonds.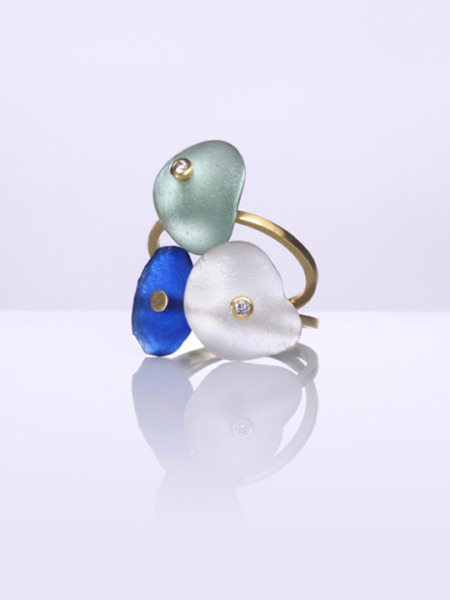 The color combination on this circle pendant is most definitely unique — not your typical blues, greens, and aquas you often find in sea glass jewelry. Don't you think it's sophisticated?
Not all of her sea glass pieces include diamonds, but they are equally as lovely. This necklace is one of my favorites. It's so ethereal and goddess-like.
Guess I better sign off and go pack up my wetsuit and booties. Going to hit the beach tomorrow again in search of the ultimate treasure. I hope your 2015 is off to a great start!